Good Morning all! Today we have a couple of things going on. First I am excited to announce my first digi stamp called Caroline! I have been working on creating my very own digi collection and have been working on it for quite some while. This has been a dream of mine to do and I am delighted to now share that dream with you. She will be available online this friday at my online store. She will come as a jpeg and png. Stay tuned for a sneak peek of another digi stamp release this week.
We also have a very special edition challenge this week over at V's Sweet Challenge blog! This week we are celebrating my birthday which is on July 20th. Our DT Members have created some amazing celebration cards for your inspiration. We hope you can join us this week and get a chance to win a

$10

Gift certificate to our online store! The challenge will run from Monday, July 16th till Sunday July 22nd at 11pm.
Now here is my card I created using my first digi stamp " Caroline"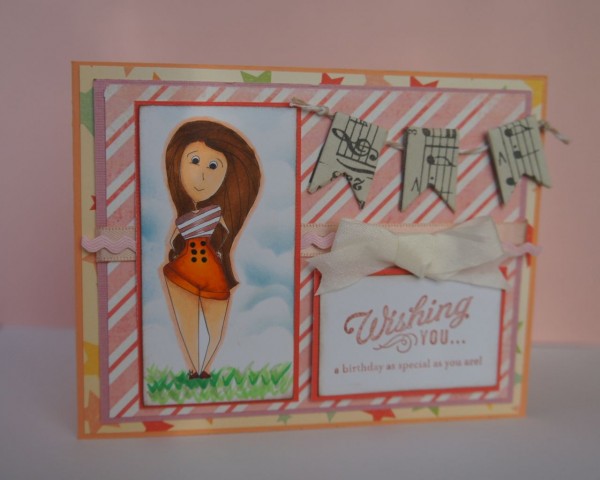 Items available at V's Sweet Ideas
Digi stamp Caroline – coming July 20th
Maya Roads Tiny chipboard banner (for the banners, I covered them using wash tape)