Good morning lovelies! It's September 1st and we have a new challenge. Can't believe it's September and my oldest starts 3rd grade in a few days. Sometimes I jut want to tell time to slow it down and take it easy.
So this month we are focusing on techniques. The design team and I used several of our fave and some new techniques to create our September challenge project.
For my cards I used several techniques. For the first one I decided to try out the no-line water coloring technique. I really loved the look and will definitely be trying this technique out more

Stamps used : V's Sweet "Coffee Break" and "Birthday Wishes"
For the second card I dried emboss the images in silver and then watercolored it. After watching the talented Kristina Werner masks a card the same way I wanted to give it a go. The silver embossing really gives the card elegance. Love how it came out.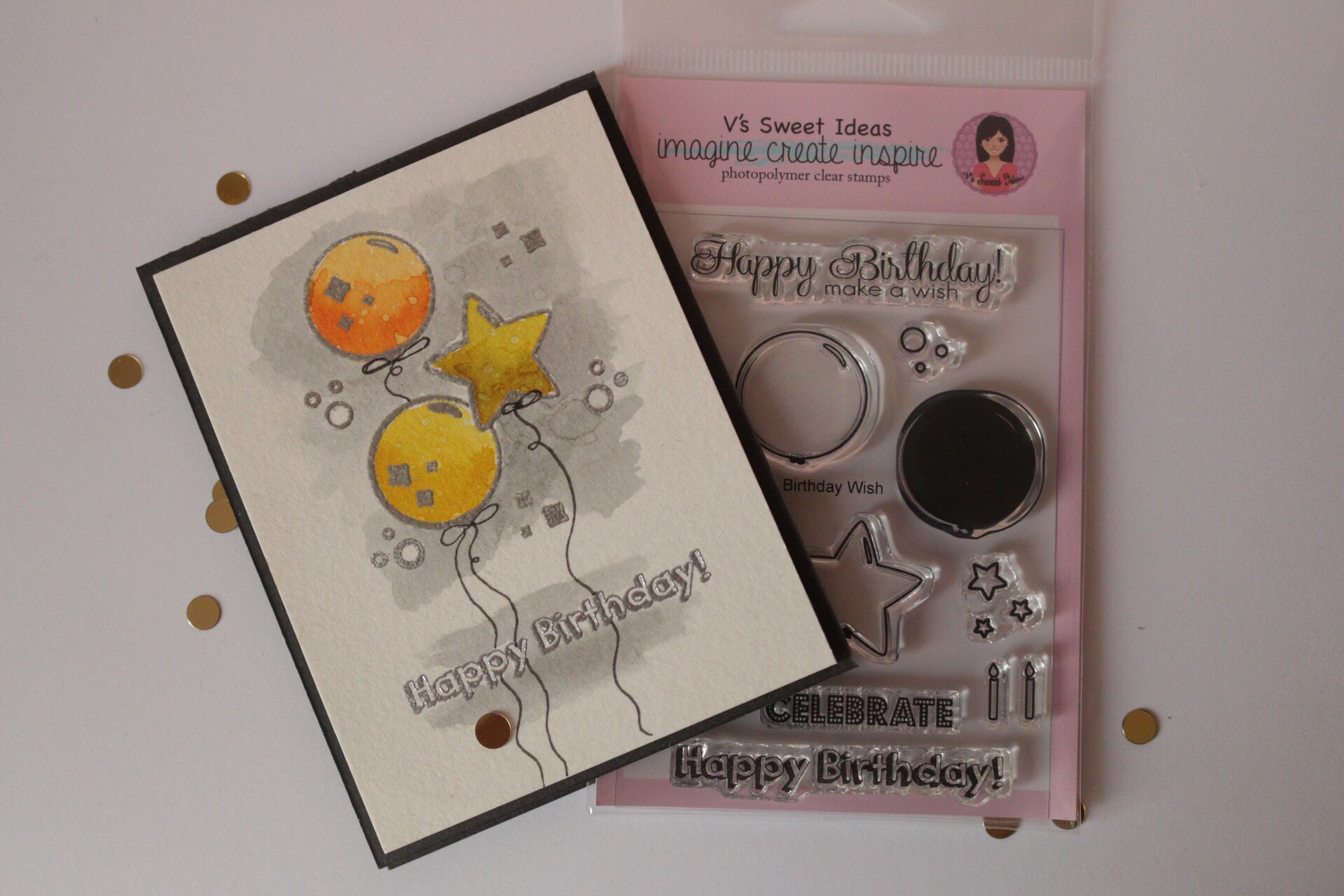 Stamp set used: V's sweet "Birthday wishes"
I hope I have inspired you to join us this month and can't wait to see the different types of techniques. Don't forget to give the creative team some love and head on over to their blog. Happy Crafting!!