This weekend was my son's 5th birthday party and we celebrated Mario style!
I made chocolate mustache lollipops.
I made Mario and ghost cake pops.I made the hat using red and white fondant. I wrote in the M with edible marker.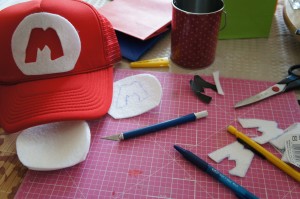 I had Mario caps. I bought the hats wholesale and then cut out the white circle using felt.
I printed out thank you tags for the goodie bags.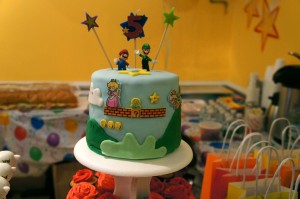 Last but not least I made the topper Mario cake. I used fondant  and cut out Mario scenes and characters to decorate the cake. I also made cupcakes and used red icing ontop.
My aunts and mama growing mustaches 🙂