Good morning everyone!!! It's time for a new challenge over at our challenge blog but before we get into that I wanted to share with you about my new venture into the world of enamel dots. I have decided to start my own line of enamel dots. Each package contains 24 pcs and 3 different colors. Who doesn't love these super cute embellisments. I loved hoarding them and never wanted to use them. They add flair and that pop of color to any project and are also self adhesive. They are available for sale now in the shop and also my storenvy shop. They are $2.00 each and I currently have three different sets.
Enamel Dots – Christmas
Enamel Dots – Seafoam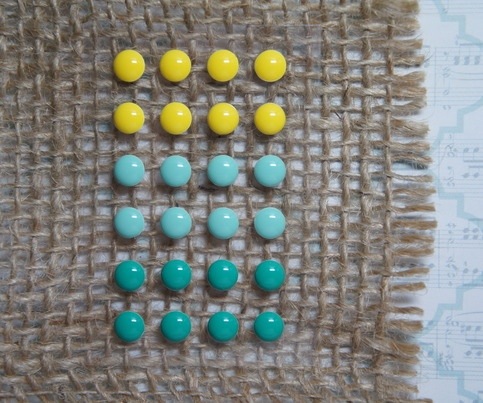 Enamel Dots – Lily
Ok now back to our challenge. Our theme for this month is a color theme. Here is the image with the colors to use in your project. You can use some or all colors in your project.
Here is my card
For this card I used the Into the woods stamp set and their Leaf die cuts.
I also used some chevron gold ribbon from the shop and some twine
I recently purchased the we are memory envelope maker and used it to make this file tab card.
Supplies
V's Sweet Ideas Christmas enamel dots
V's Sweet ideas shop May arts Antique Gold chevron
V's Sweet Ideas Burgundy twine may arts twine