Good morning crafters!!! Time for another fun VSC challenge for the month. For the month of April we are showing you our favorite techniques. My problem is that I don't just have one, I have a few but the main technique that I will talk about today is watercoloring. Recently Nicole of Sweet Designzz sent me my first set of watercolor pencils. She is such an awesome friend always thinking of others. Thanks Nicole!!! I couldn't wait to get started. I had to do a bit of research first and also purchase some watercolor paper. I bought a small pad of paper at michaels which came with 10 sheets for like $3 bucks. It wasn't one of the heaviest paper but it was ok. Next I had to find out what was the best type of ink to use for my stamp but unfortunately I only had momento black ink. Even though it was a fast drying ink it took a few minutes to completely dry. The best to use are ones that are fast drying and also meant for watercoloring. On the back of the ink it will say that It can be used for watercoloring like versamark fine ink.
I have taken a few photos of the process

Here are the watercolor pencils. I also used a brush pen.

For the skin color I used Golden Rod
Just like you would color with copics I did the same with the pencils and used two different colors close in color family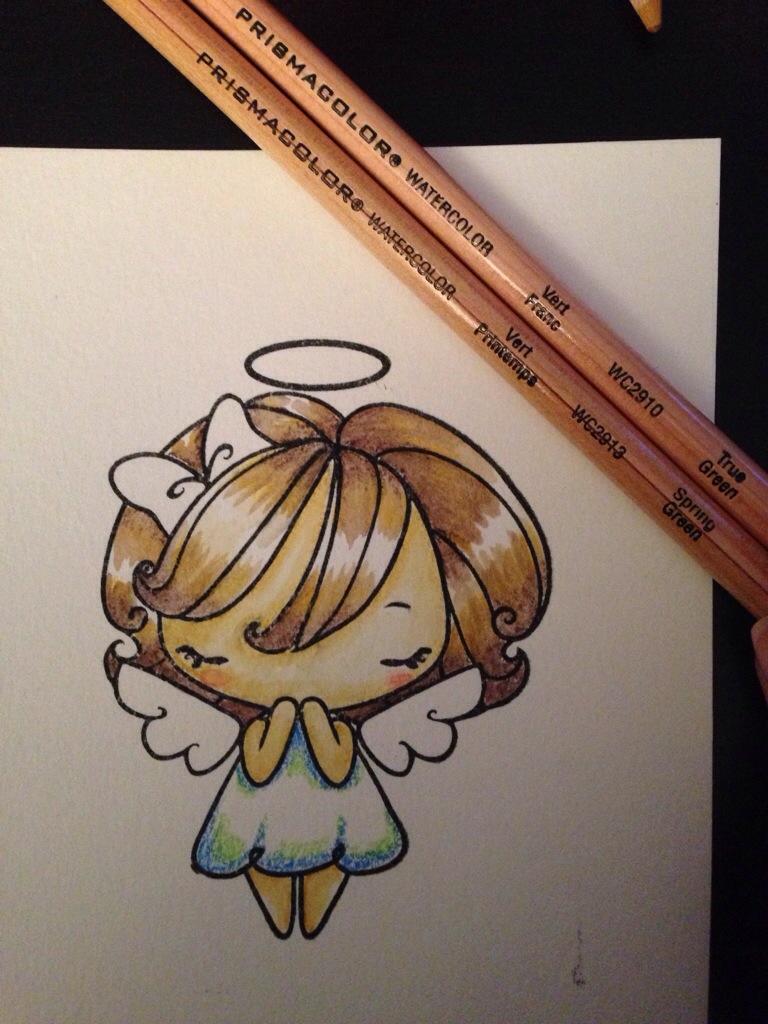 Here is the finished card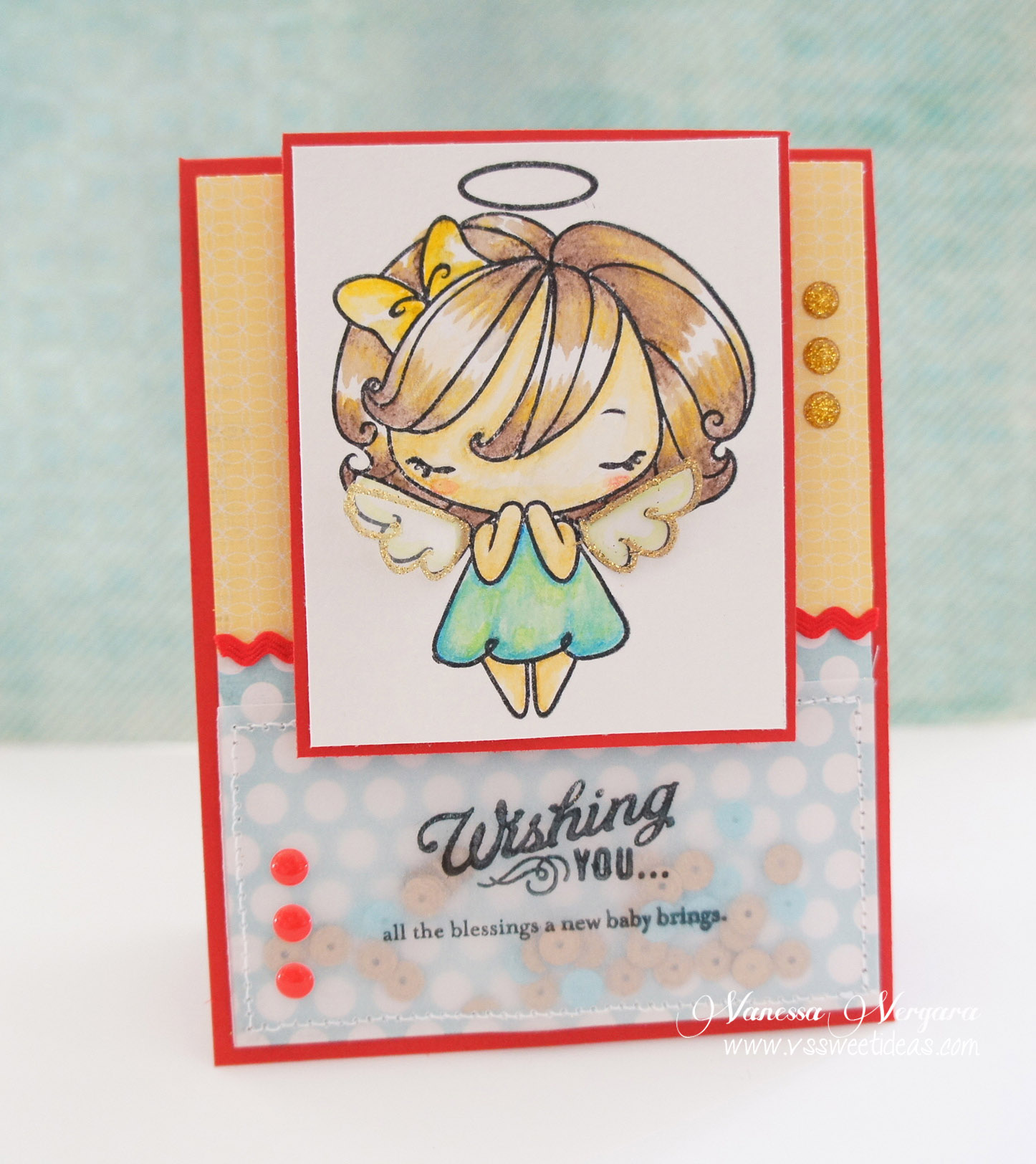 Embellishments used are our new glitter and Poppy sweet dot sets which you can purchase here. I also used some May arts ric rac ribbon also avail in the shop.
The other techniques I used was adding  acetate wings and I also made a sequins pocket. I will probably do another post of how I did those two techniques.
Ok so now it is time to head on over to our challenge blog and show us your techiques for a chance to win a $20 gift certificate to our online store. Also don't forget to stop by our Dt's page for more info on the process of their fave techniques.
GIVEAWAY ALERT!!!!! LEAVE A COMMENT FOR A CHANCE TO WIN THE NEW SWEET DOTS! Winner will be chosen next Tuesday April 8th.