Good evening everyone! I have some exciting news. We have three new sets of sweet dots and some are glitter. Yay! Don't we all just love glitter.
The first set shown is our 48pcs gold and silver glitter set  with four different sizes. Our next two sets are 20pcs and come in three different colors.
I'm so excited about these beautiful sets and I have some cards I made using the dots. The first card I used our new Gold and Silver glitter set. I used the mini size as rain drops and I really love how this came out. The image is from Some Odd Girls (Brella Fairy). For the second card I used a blue glitter dot from our glitter set and a mustard yellow and cherry red from our poppy set. I love how the dots matched the colors of the image. The camera is a stamp from Lawn Fawns new stamp set "#awesome which is available in my shop. I also used the "Say cheese stamp set and cut for the Polaroid.
They look so yummy! They will be going on sale Monday March 31st. In the mean time look out for some more fun cards and a giveaway! Yay!!!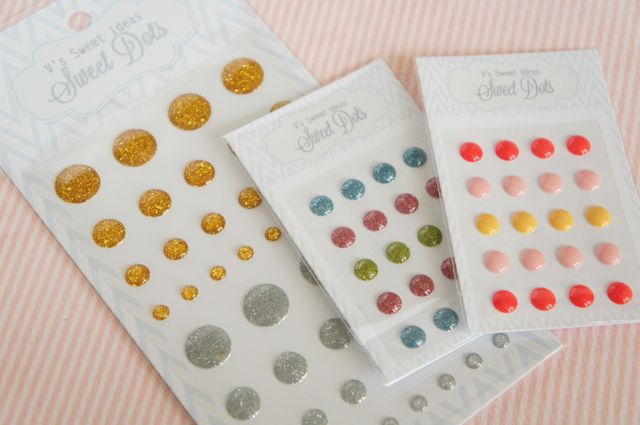 Thanks for stopping by!